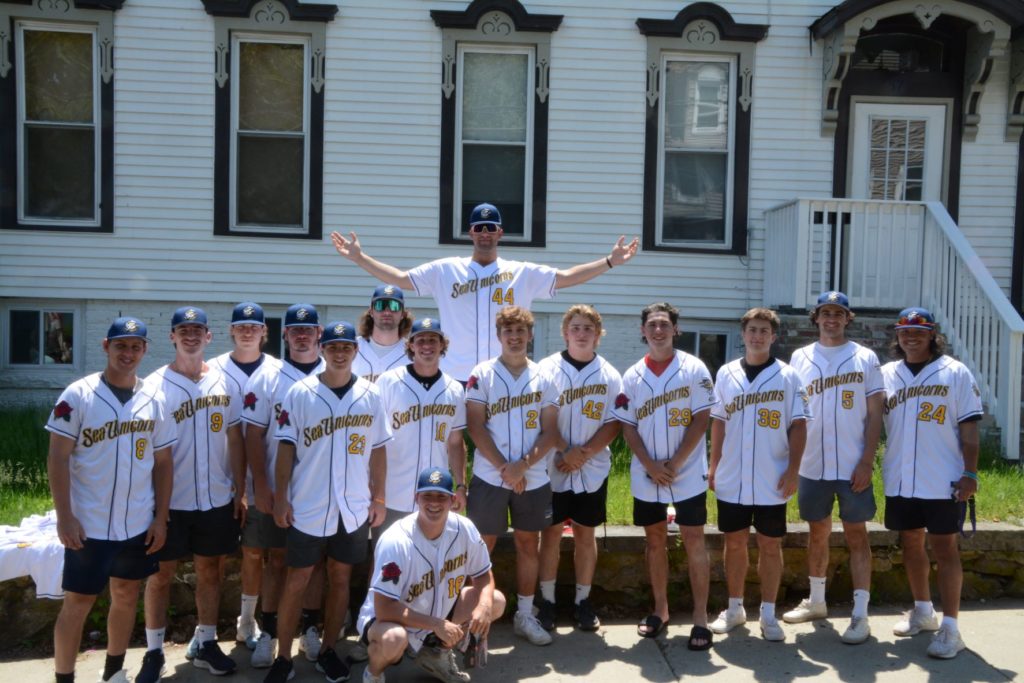 The Norwich Sea Unicorns are happy to provide college baseball players a place to come and enhance their skills during the summer months. Many of these players are not from the local area and the Sea Unicorns are seeking Host Families to take in those players. The Sea Unicorns season runs from late-May to mid-August and players will be looking for a place to stay during their time with the Sea Unicorns.
With a busy schedule that includes games six days per week, you may not actually see the players very often. They are fed twice per day on every game day so they will not be looking for many meals during their stay. Most bring their own transportation with them as well.
As a Host Family, the Sea Unicorns ask that you provide a safe and clean environment for the players. In turn, the Sea Unicorns will provide each Host Family season tickets for each member of the household. These season tickets come with all of the benefits afforded to our season ticket members, including discounts on merchandise and concessions, an invitation to the Team Meet & Greet BBQ following the first Sunday home game of the year, a bus trip to see an away game and much more.
For more details on becoming a Host Family, please reach out to Sea Unicorns General Manager Lee Walter, Jr at 860-887-7962, ext. 104 or [email protected].
If you are interested in becoming a Host Family, please click on the questionnaire below, fill it out, and return it to [email protected]. Thank you in advance for your consideration!